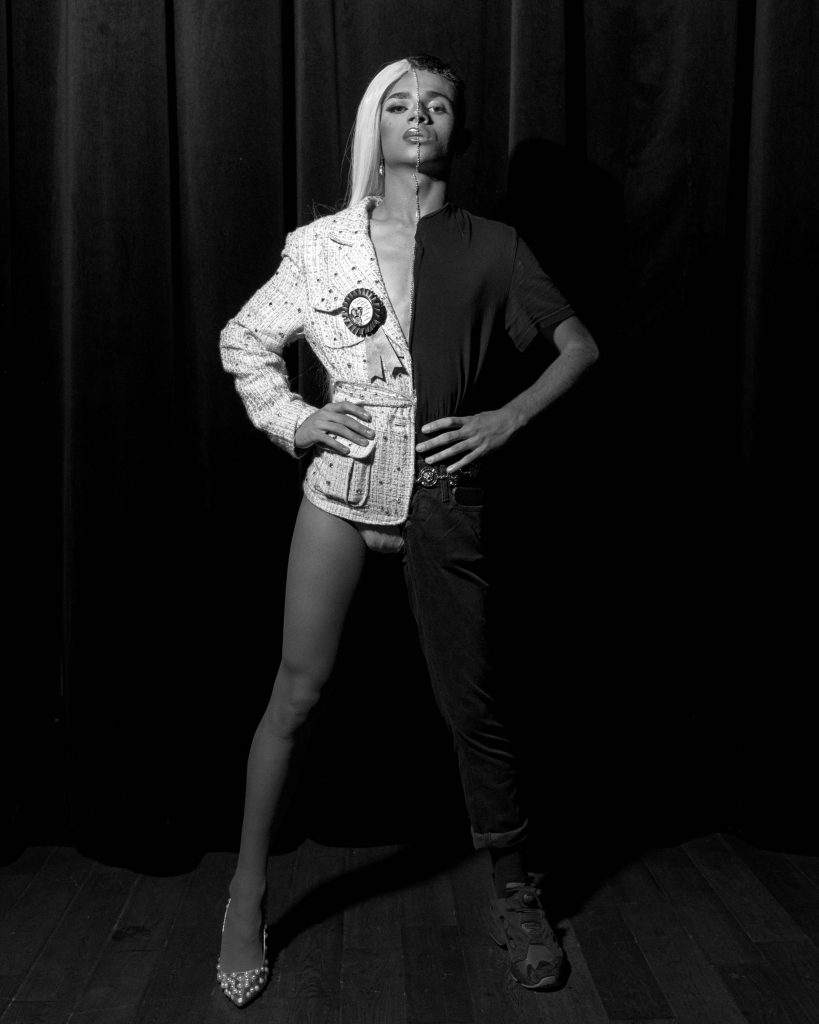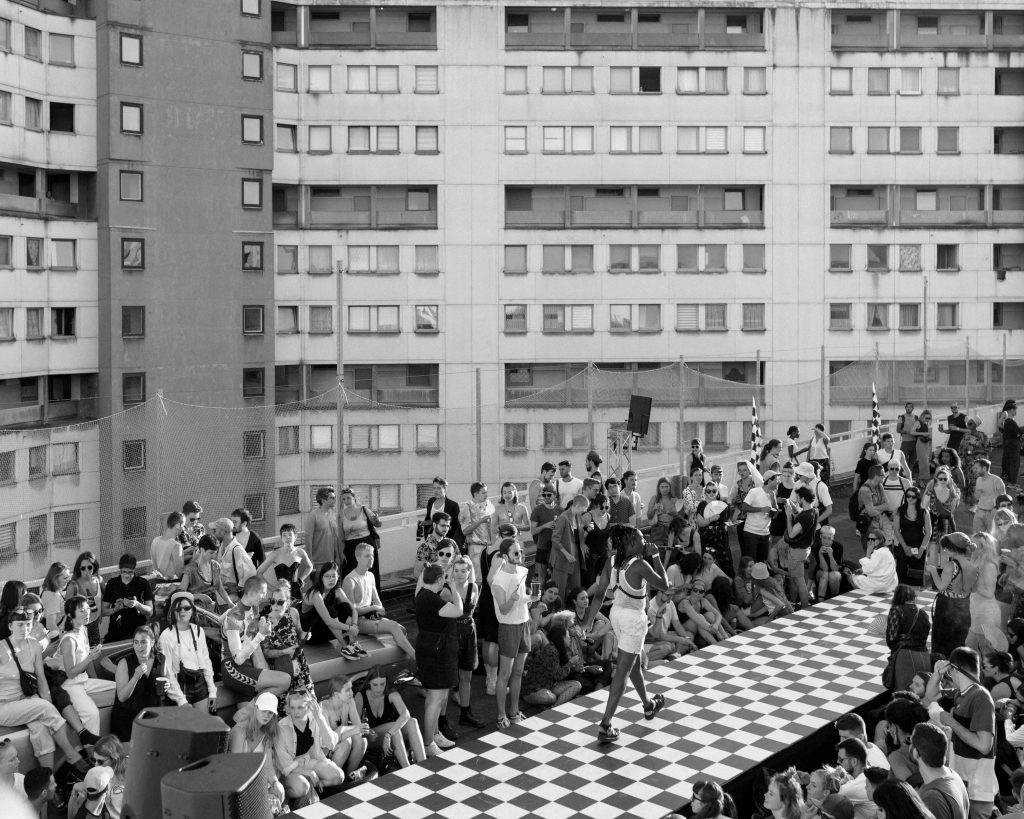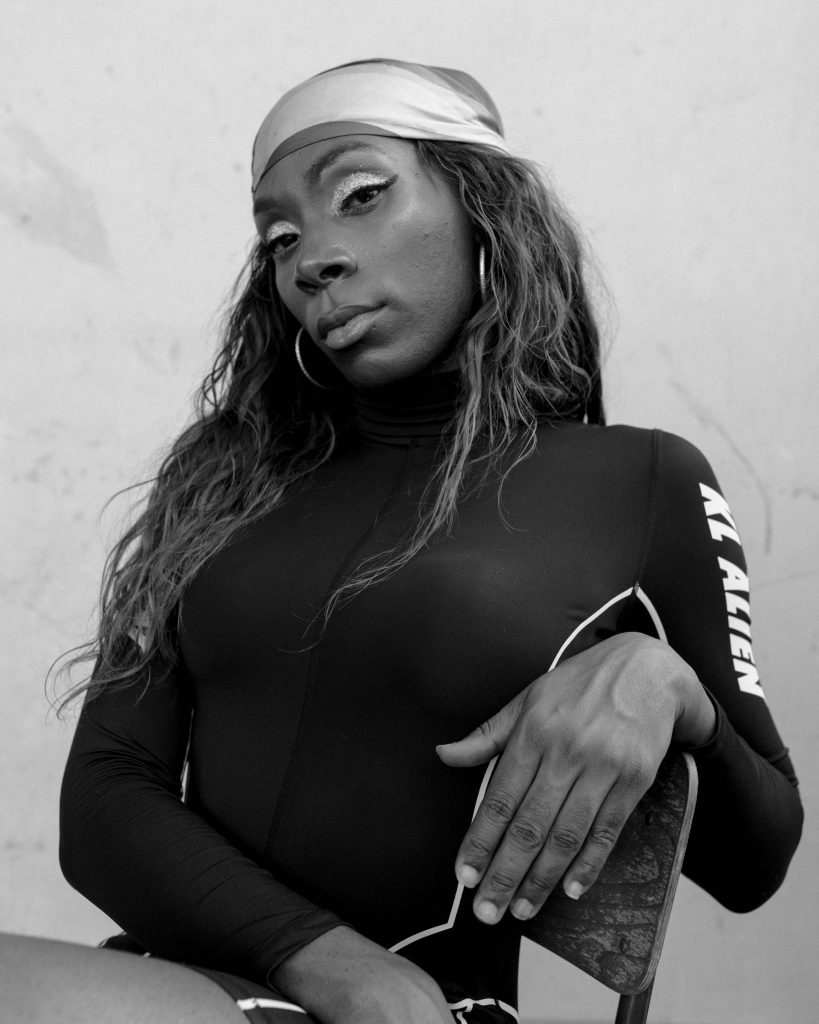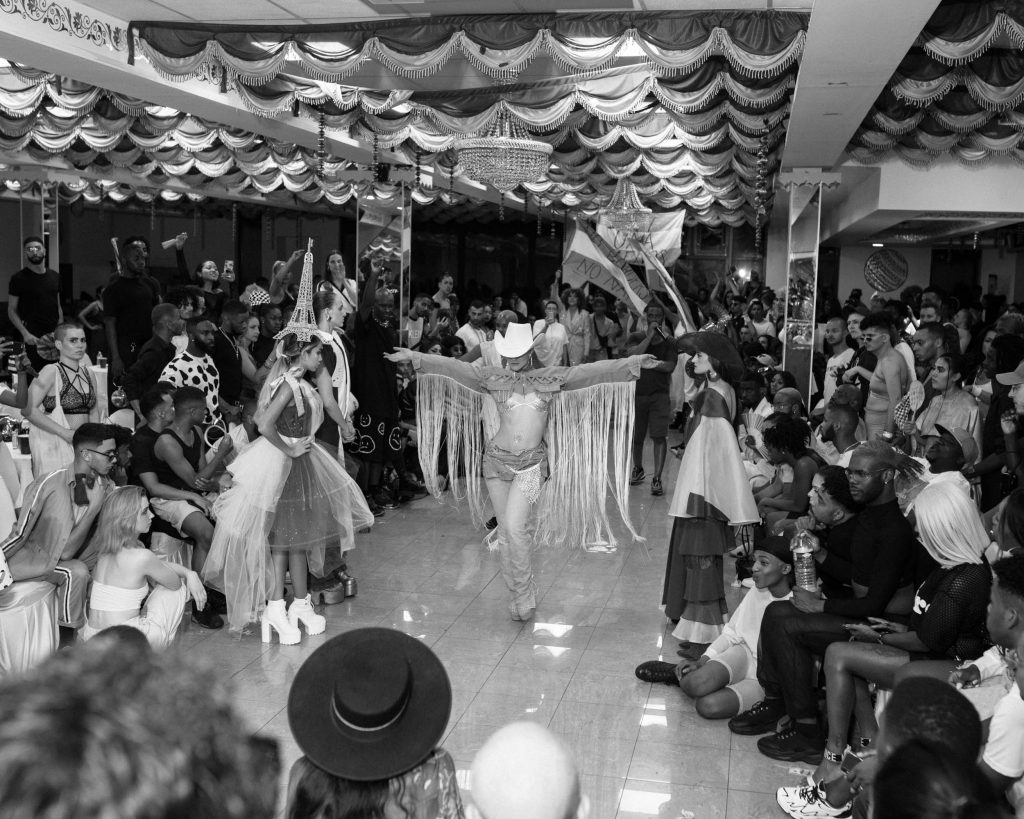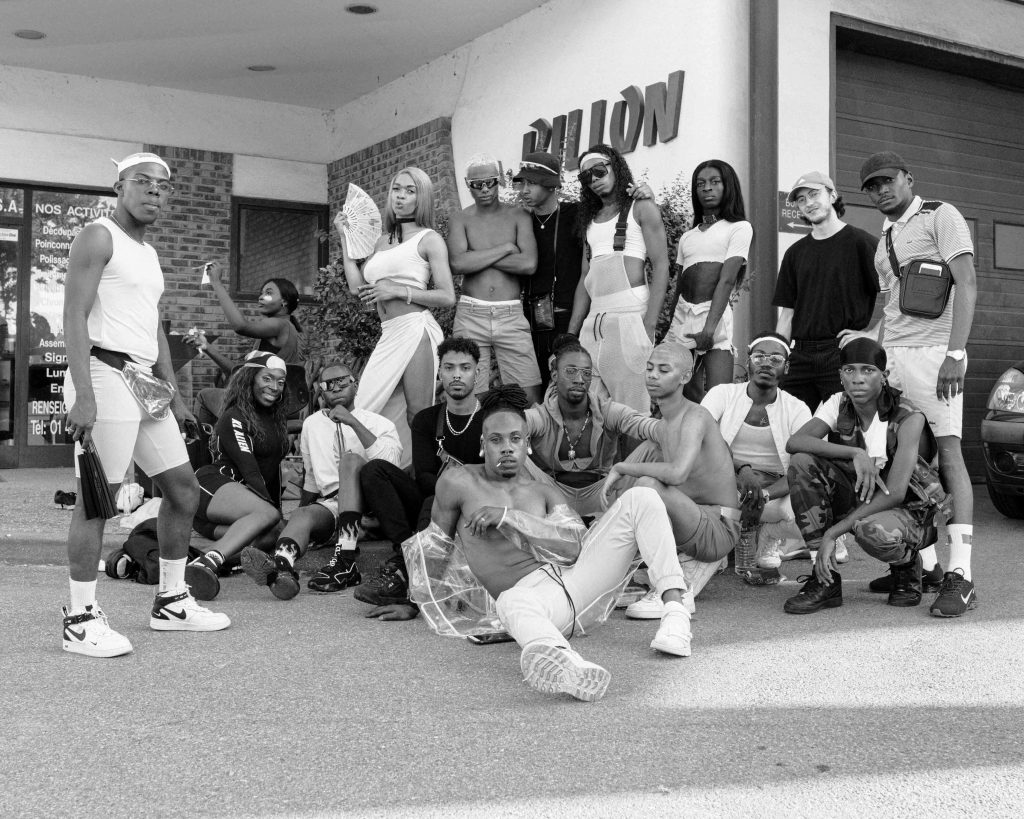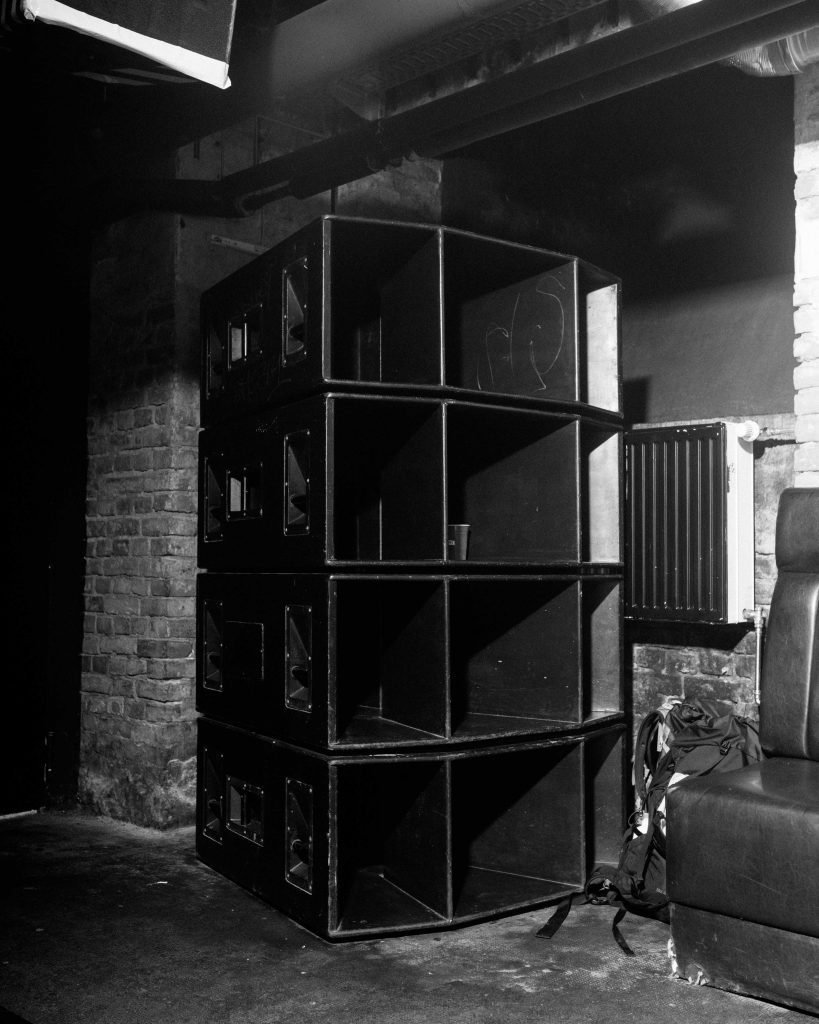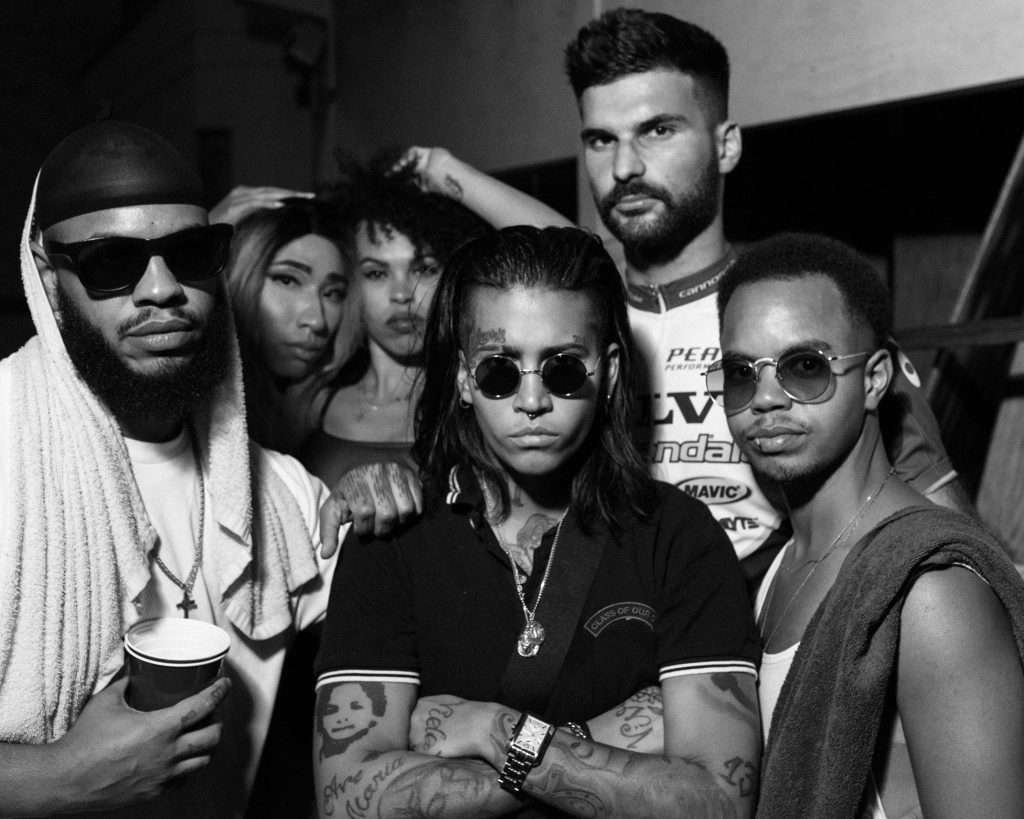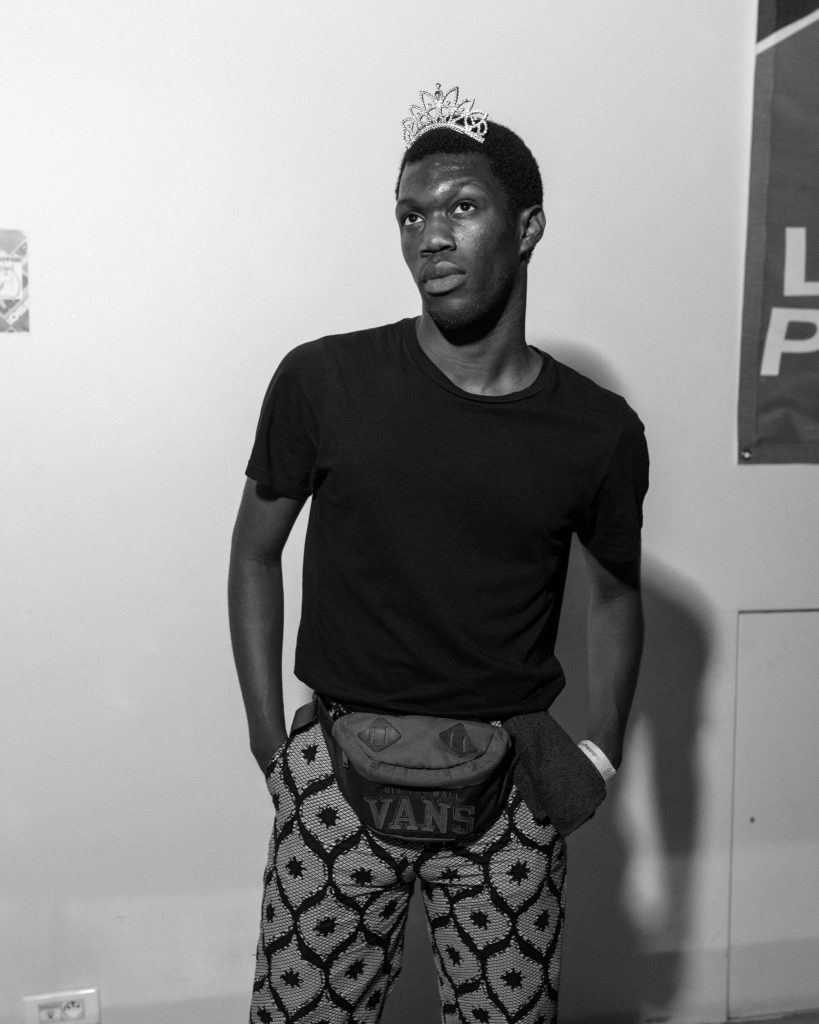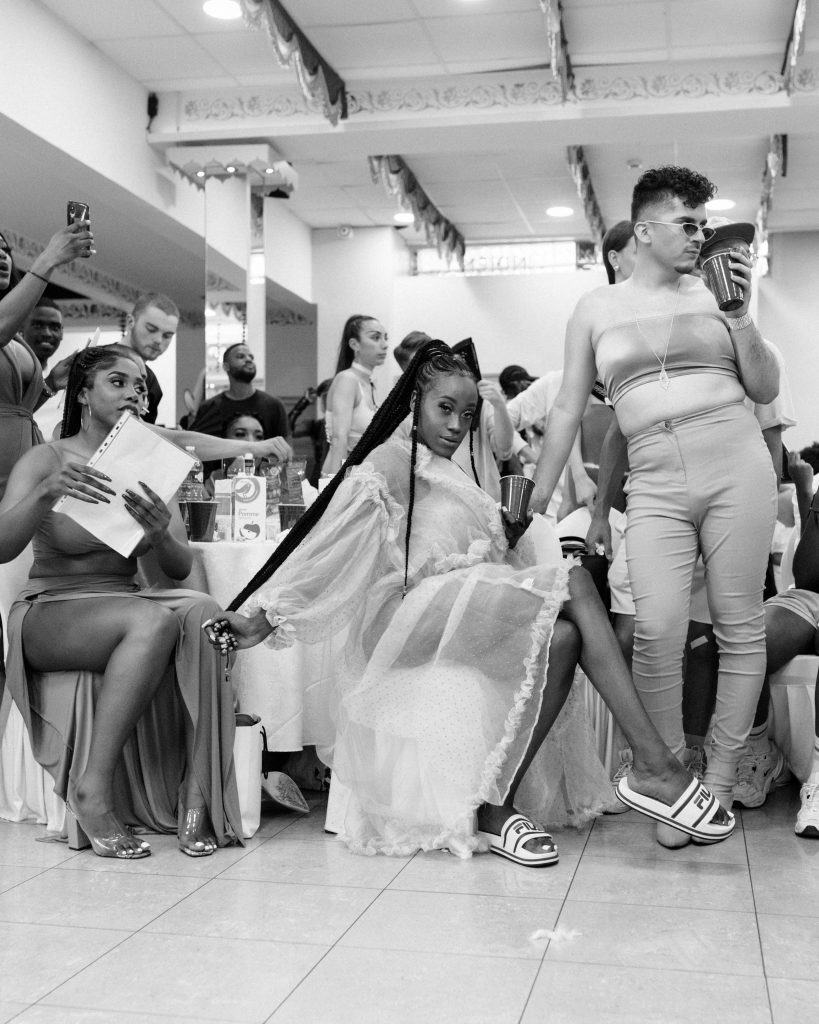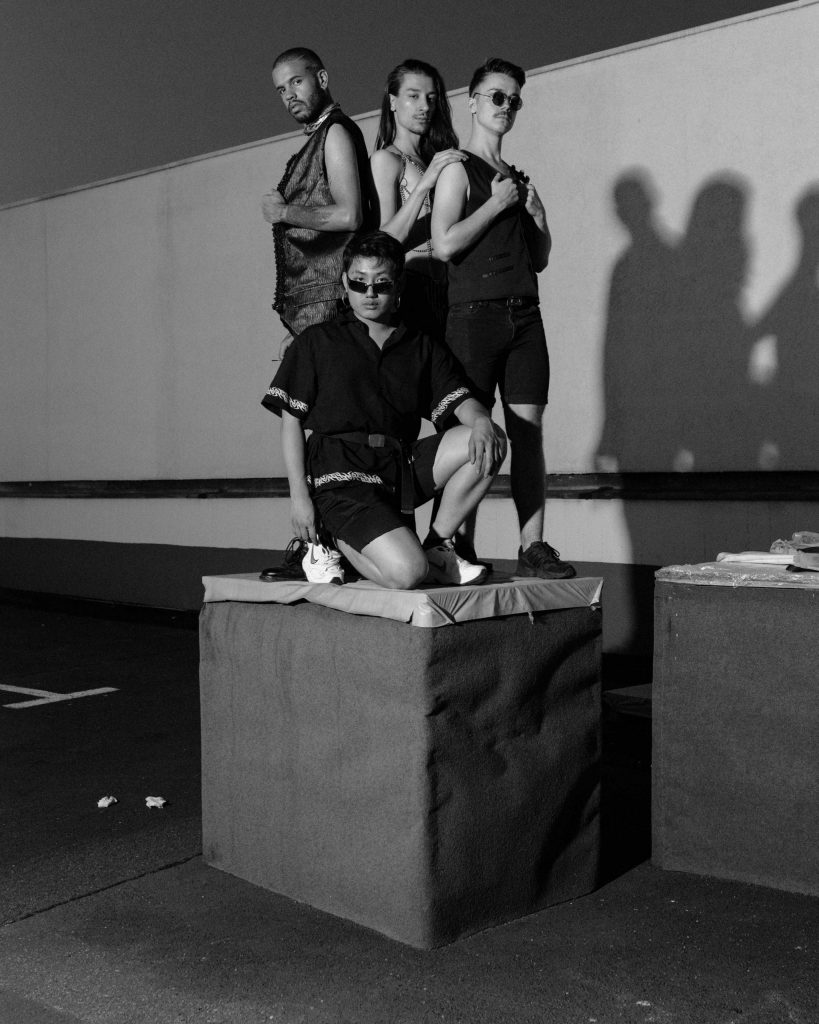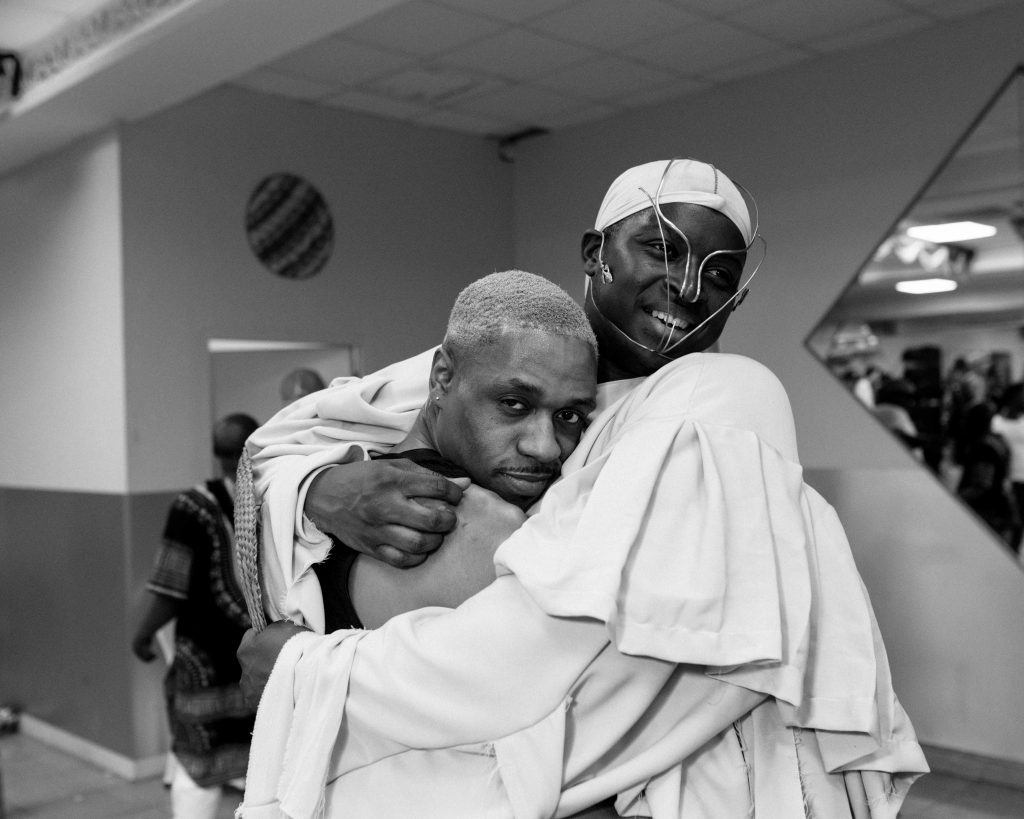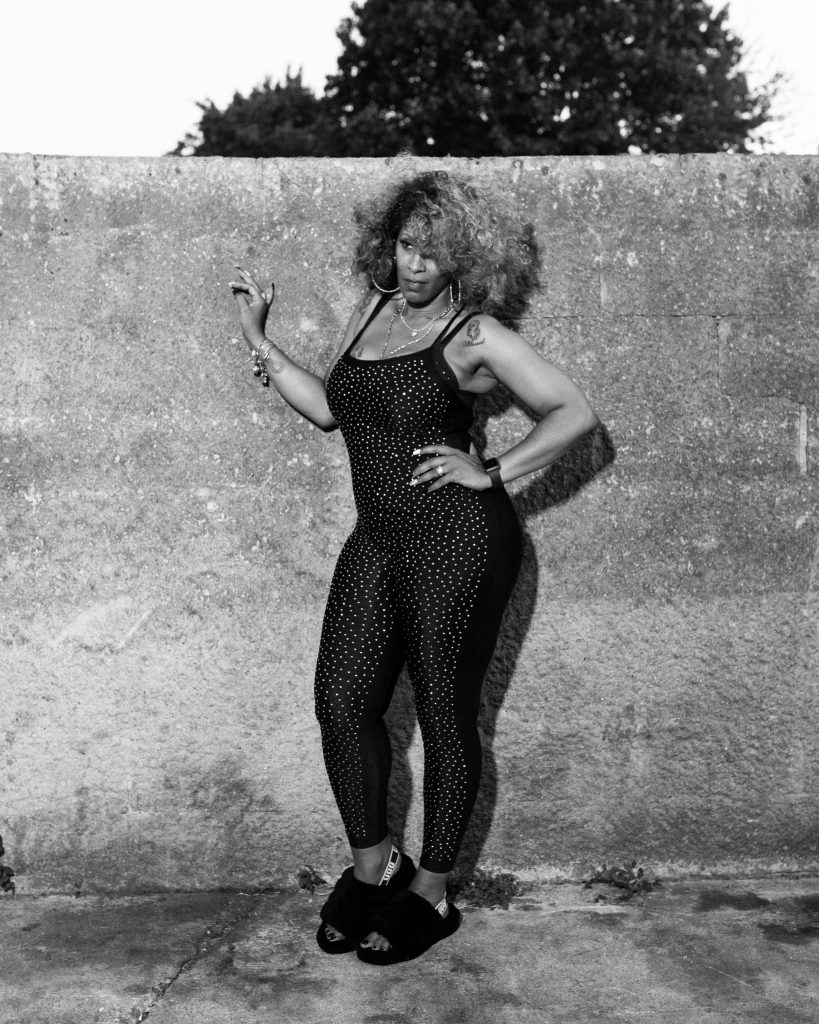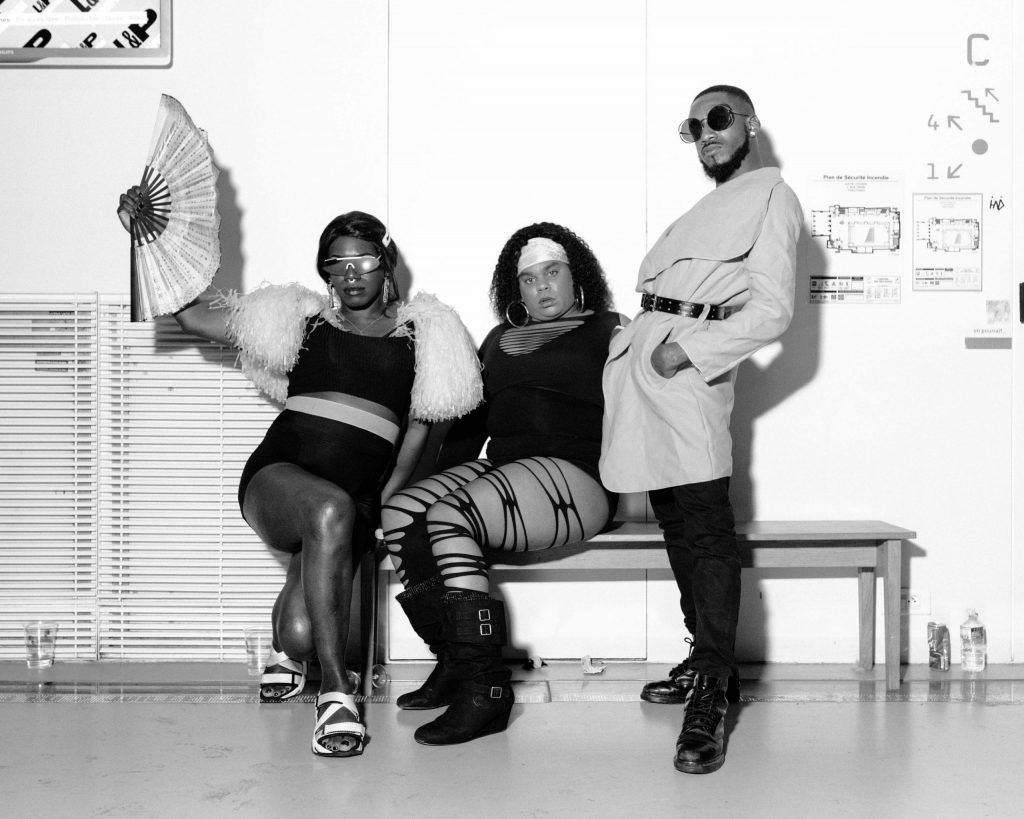 Vice Magazine: Identity — Beautiful Photographs of the Thriving Underground Ballroom Community
1 of 14
Text by Sophie-Yukiko Hasters
Produced by Elizabeth Renstrom
Dustin Thierry's ongoing Opulence series documents the queer people of color who have continued to give meaning to Ballroom as the years have gone on and the culture has moved across the Atlantic.
The heritage of ballroom culture lies deep within Harlem. Immortalised in the 1990 documentary Paris Is Burning and the recent critically acclaimed TV show POSE, Ballroom as we know it was born of the pervasive discrimination experienced by queer people of color in 1980s America.
Walking at a ball was a way to offer the emancipatory possibilities of gender and racial expression in Ronald Reagan's America, where queer people of color's existence was denied and criminalised. In the nearly 40 years since this underground ballroom culture emerged in New York, houses (the scene's organising structure of alternative families) have sprung up all over the world. In Amsterdam, Berlin, London, Tokyo, Saint Petersburg, Barcelona, Tokyo, Helsinki, Milan, and Paris, Ballroom is thriving, mixing fashion and attitude with mutual affirmation.
In Paris, pioneers Mother Lasseindra Ninja and Mother Steffie "Nikki" Mizrahi built a scene from scratch that most closely resembles New York's, reflecting some of the similar racial and colonial dynamics in play. In Berlin, the scene was fostered by a cis hetero Black woman, Mother Leo Saint Laurent, who spent years teaching voguing throughout Germany. Cis women easily followed her; it took longer for her to gain the trust of the country's queer and trans kids.
Ballroom stories are starting to become more well known, but what is important is who tells them and how. Ballroom is trendy today. Every hipster and cosmopolitan around the globe has probably heard about a "ball" or "voguing." There are all kinds of Ballroom gifs on Instagram to enhance your stories with a little "slay" or "snatched" animation, but who looks at the people who actually did the work? Who are they and where do we see their faces?
Ballroom was built by the least wanted in their society, and within that slice, there are still hierarchies of privilege and discrimination. Dustin Thierry's Opulence documents these European scenes and the queer people of color—mostly gay black men and trans women—who have continued to give meaning to Ballroom as the years have gone on and the culture has moved across the Atlantic. In times where blackfishing and pinkwashing seem to be the key to successful marketing strategies, the challenge of a culture growing as fast as this one won't be to become Harlem's best replica, but to own its own narrative and history.
Thierry's work shows how these scenes provide necessary spaces outside New York and how they are honoring the culture's heritage by giving it new voice and purpose. The need to create spaces where queer communities of color can gather, shine, and find meaning translates beyond those original halls in Harlem.
Photographs by Dustin Thierry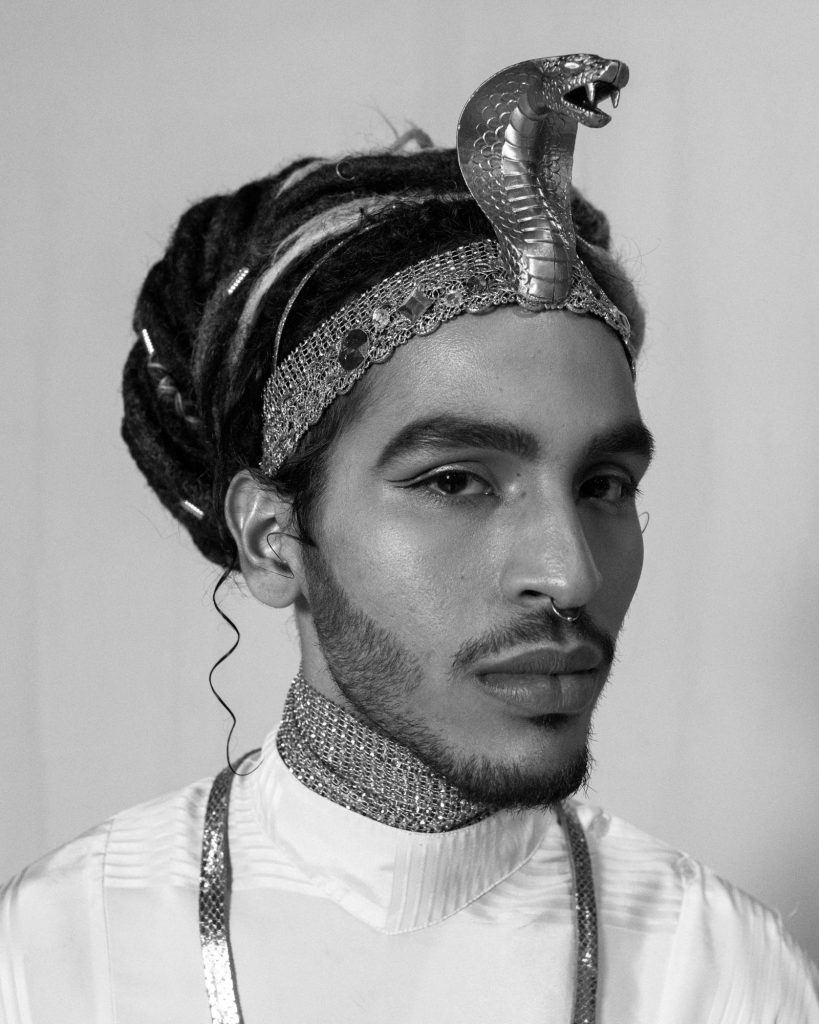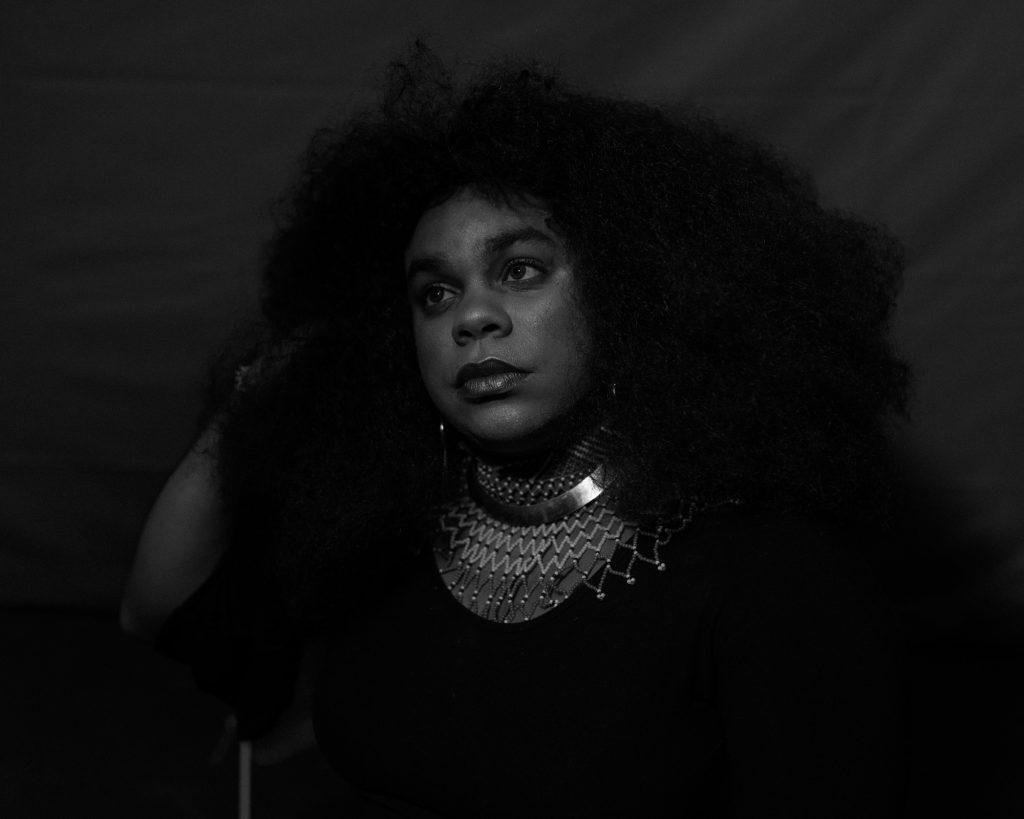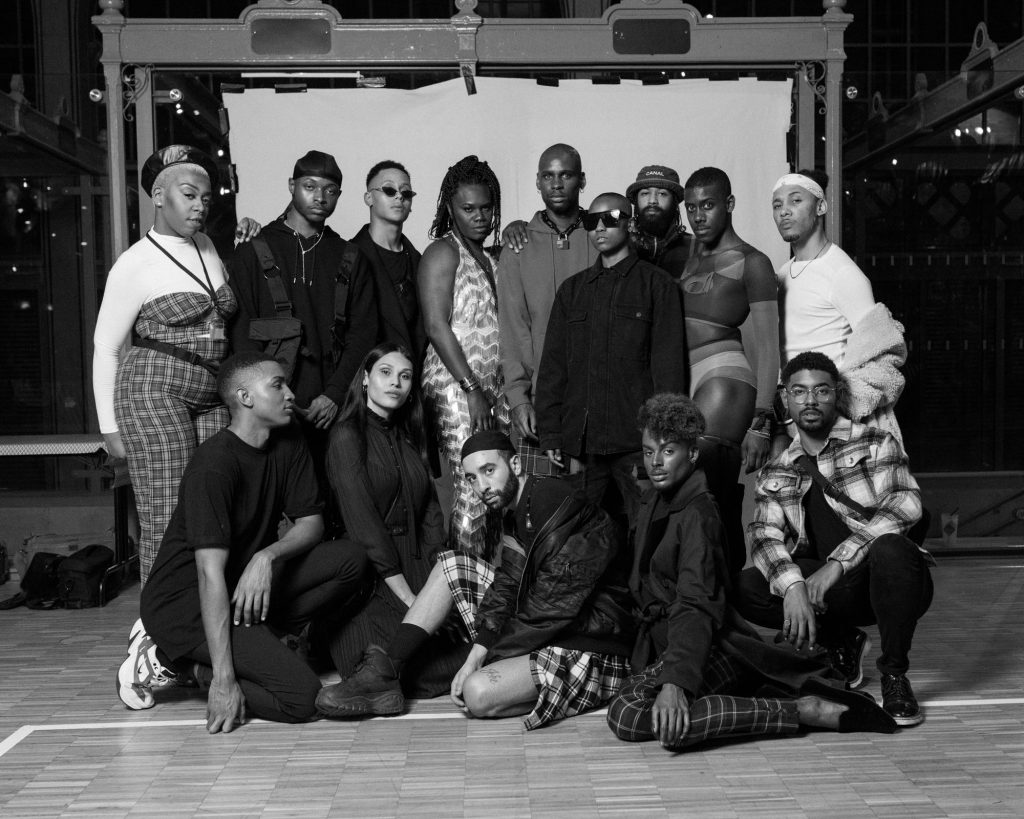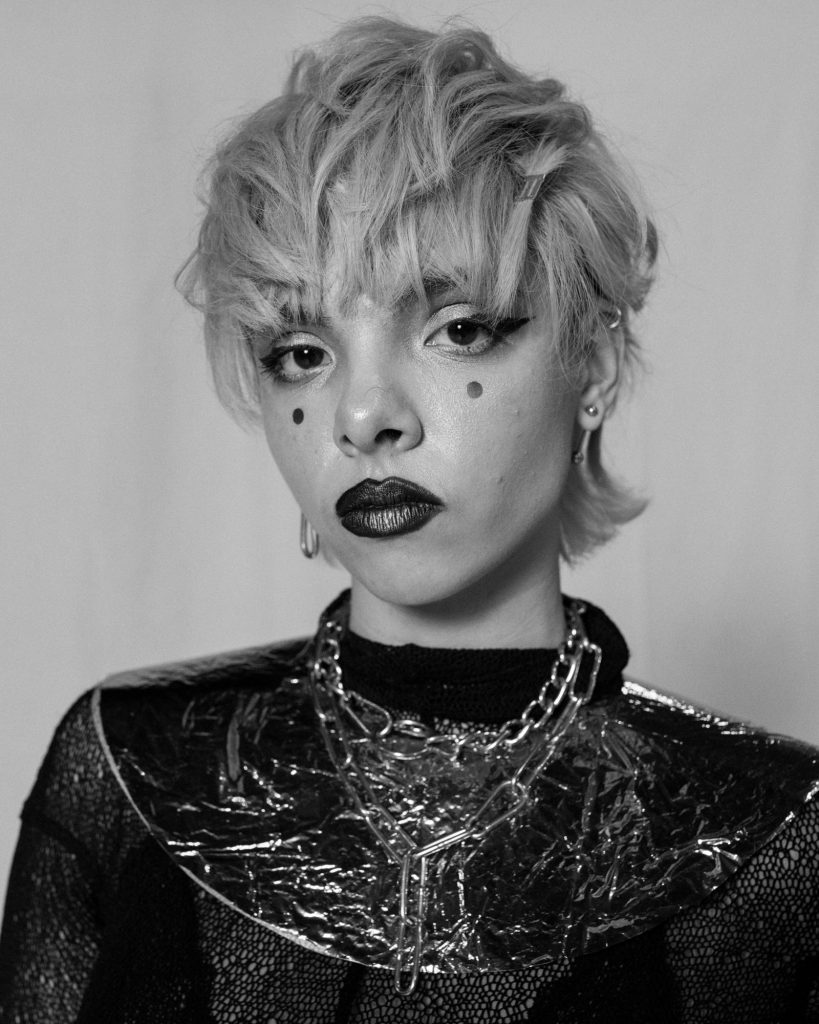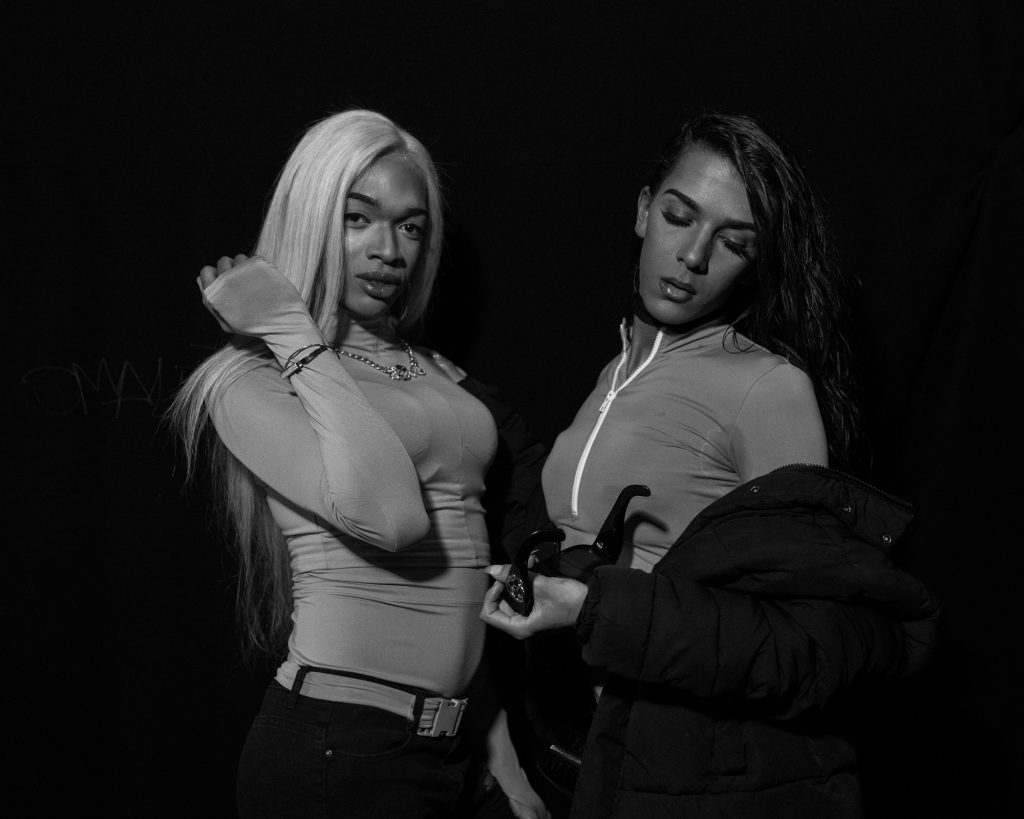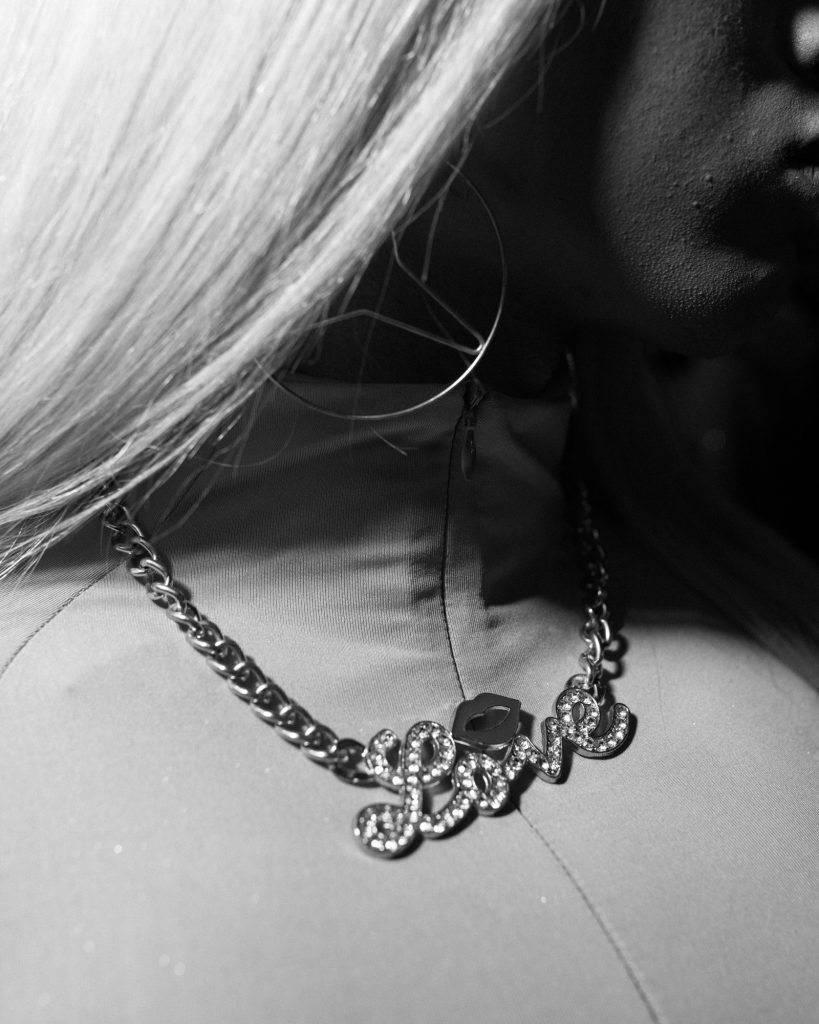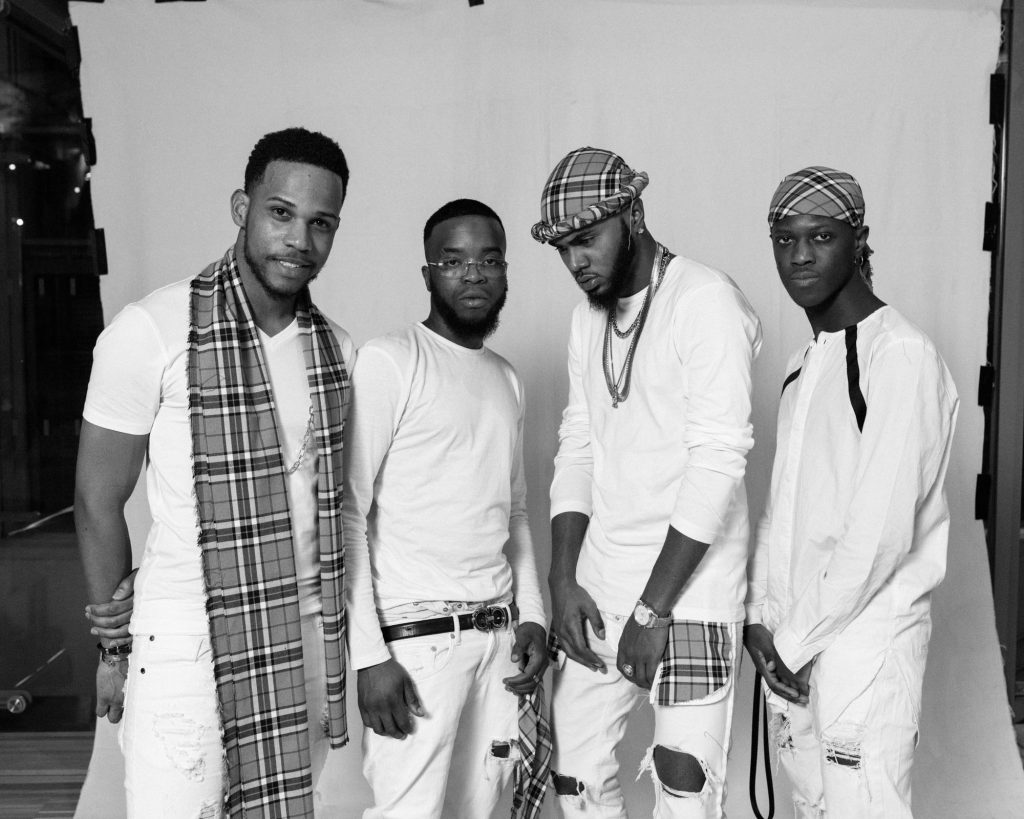 The New York Times: The Look — 'Paris Is Burning' Goes Global
1 of 9
Text by Allyn Gaestel

Produced by Eve Lyons

Assisted by Jérémy Cardoso
Nearly 30 years after "Paris Is Burning" put a spotlight on New York's underground ball culture, Paris itself is alive with the spirit of resistance, survival and self-expression, in spaces carved out largely by black and Latinx members of the L.G.B.T.Q. community.
"It started there, it is the birthplace. It's only right that the mecca of ballroom is New York City," said Mother Steffie Mizrahi (known as "Nikki"), one of the pioneers of Paris's scene. "But I would say the mecca of ballroom in Europe is Paris."
Balls encourage bombastic self-love and experimentation, especially with gender. They are also sites of fierce competition. Participants face off in categories like Vogue Femme Dramatic, where dancers sharply frame their faces in hand performance, catwalk, duck walk, spin and dip dramatically to the floor; and Runway, where they dress in ornate costumes and strut down the catwalk.
An M.C. amps the performers up over frenetic house beats, and the crowd chants rhythmic riffs to encourage them. A panel of experts — longtime members of the community — judge the performances and award trophies.
"You definitely need tough skin to enter the world of ballroom, and it's going to grow your tough skin also," Ms. Mizrahi said. "The judgment is hard, and the competition is tough."
Histories of the culture, including one by the night life scholar Tim Lawrence, cite 19th-century French masquerade balls as an early influence. He connects the dots between then and the 2010s in the introduction to "Voguing," a seminal photography book by Chantal Regnault, noting the presence of queer balls in Lower Manhattan in the late 1800s and quoting Langston Hughes, who described Harlem's balls in the 1920s as "spectacles in colour."
At first these spaces were racially integrated, but by the 1960s they "began to fragment along racial lines," Mr. Lawrence writes. People of color were sidelined at drag beauty pageants, pressured to lighten their complexion and often shut out of winning.
According to Mr. Lawrence, Crystal LaBeija was one of the few people of color to win a Queen of the Ball title at a white-organized ball. Fatigued by persistent racial discrimination, she created the first black ball in 1972 and what is believed to be the first ballroom house, the House of Labeija. Soon others followed: Omni, Ebony, Mizrahi, Revlon, Mugler, Ninja.
In New York in the 1970s and '80s, the codes of ballroom were established. The house structure was created to prepare participants for the balls and to foster competition. Ballroom houses also served as chosen families for people facing intense discrimination and hostility at home.
Each house has a mother and often a father, who become grandparents and godparents as successive generations move up in the house's hierarchy. People who excel are named "legends" and, eventually, "icons."
Willi Ninja, the most famous voguer of the '80s, started the House of Ninja and invited Archie Burnett to become the father to his mother. Now 60 years old and still touring the world as an instructor, Mr. Burnett has graduated to grandfather status.
"We are family, you don't have to be blood to be family," he said. "If you aren't getting those survival skills at home, you will get them here."
Vogueing was created as a battle, Willi Ninja explained in "Paris Is Burning," but instead of fighting out in the streets you do so on the dance floor, pose by pose. The dance is inspired by a mix of things: gymnastics, hieroglyphics, African art, model shapes and poses.
One commonly shared origin story involves inmates at Rikers Island who were flipping through an issue of Vogue magazine and began copying poses as quickly as they could. Another version says the same practice occurred first in underground clubs downtown in Manhattan.
Ballroom today offers a space and a language — verbal and physical — for people to explore fluid identities. Many of the former Femme Queens, people who dressed in drag, are now "blossoming into trans women," Ms. Mizrahi said in a phone interview. She too had this experience in ballroom where she was encouraged by one of her kids to walk in drag and discovered "all this femininity I had trapped in me I tried to suppress all those years."
She now lives as a woman and credits ballroom with helping her encounter her fullest expression. "When a flower is meant to bloom, she's meant to bloom," she said.
Lasseindra Ninja, another pioneering Parisian mother, said in a phone interview: "When you vogue it's also a political act with your body, coming out as a drag or transgender on the floor, showing yourself, being proud of yourself on the floor."
The empowerment built up in the ballroom, she said, then translates to the rest of life, to walking down the street with confidence and self-love. "Our bodies are very political, being black, being black transgender, being black drag, being black gay, being black big, small, to empower our body. Being good with our bodies, with our selves is major for me."
Urban dance battles of the 2000s, like Funkin' Stylez in Düsseldorf, Germany, were an early forum for vogueing in Europe. Ms. Ninja competed across the continent, in Switzerland, Finland and elsewhere. At the time, she was the only transgender competitor who would battle cisgender dancers at hip-hop festivals. "It was a straight event, actually, and very extremely homophobic, extremely transphobic, very judgmental," she said.
At her first festival she was attacked. Still, she made a name for herself and was eventually recruited into the House of Ninja.
She met Ms. Mizrahi, who had lived in the United States since the late 1990s and was active in the ballroom culture there, in a Paris club. When she found out that Ms. Ninja was competing in hip-hop festivals, she told her they needed to start ballroom there. "You don't go to vogue at hip-hop festivals, because you will suffer prejudice and being misunderstood," Ms. Mizrahi said. "You vogue at a ball."
"We literally started from scratch to first bring the culture," she said. "It was tough at the beginning to make them understand the rules and all the aspects that has to do with it."
The House of Mizrahi and the House of Ninja were the first chapters to open in Paris, in 2013. Now there are about 14 houses in the city. All but one — LaDurée — are offshoots of American houses. The scene is expanding across Europe: in Italy, the Netherlands, Britain, Germany and Russia. Each country's take is slightly different, reflecting the local context.
The scene in Paris is in its third generation of "kids," or new members, who are helping to spread the ideas of ballroom beyond the underground. Kiddy Smile, a D.J. and electronic dance singer, is one of Ms. Mizrahi's kids.
A music video he released in 2018, "Be Honest," chronicles the search for a space for free expression. In the opening he sings with a church choir, decked out in a white robe, but busting a bit, dancing harder than the other singers.
The video cuts to a scene at a colorful club where kids are vogueing. Ms. Ninja appears. Then, on the street, a member of the choir passes Kiddy Smile and takes a picture of him kissing his lover.
The next morning the priest shuts him out of the church. Kiddy Smile finds his way then to a "church for everyone" that had been advertised at the club. And in the final scene he is dancing with a choir dripping in rainbow and glitter, singing, "be honest above all."
Black and queer creators tend to invent and reinvent the avant-garde, but their contributions to popular culture are not always accurately attributed nor compensated for their work. Many people, for example, believe Madonna is to thank for vogueing, because she popularized it with her 1990 music video for "Vogue."
Now, though, more and more members of the community are owning their cultural capital. "Pose," a TV show that chronicles the lives of members of New York's scene in the late '80s, is popular within the ballroom sphere. It includes a cast of transgender actors, and veterans of the scene are involved in its creation and development.
As Ms. Ninja travels the world sharing ballroom and teaching workshops, she said her focus is on empowering her community first. "I have room for everybody, but when you have a straight life you're kind of good in society, so you don't really get the wrath of being outcasts," she said. "When they come to ballroom, they should be educated on black history, because don't forget that that culture started because of discrimination and racism."
Willi Ninja died of complications related to AIDS in 2006, before he could see the nascent ball scene spread across Europe. But his essence is still felt.
"What's so crazy is what he had put in the universe in that documentary, he was like, 'I want to take ballroom to the real Paris and have the real Paris burn.' We were able to magnify that idea," Ms. Mizrahi said. "It's not about us, we just cracked the match. Now others have to keep the fire alive."
Photographs by Dustin Thierry
---
Clients
Flutter
HUGO BOSS
AnOther
Panasonic
IMA magazine
Glamcult
FOAM
i-D
LUSH
Unfair
VICE
OneWorld
UNSEEN
Museumnacht
DJBroadcast
Amsterdam Dance Event
Springhouse
De Nieuwe Kerk
---